4 Steps to Full Prescribing as a California Nurse Practitioner
Some states make practicing as a nurse practitioner more difficult than others. California is one such state with a few additional hoops to jump through for nurse practitioners looking to maximize their scope of practice. In the Golden State, nurse practitioners are not permitted to prescribe Schedule II controlled substances such as Percocet without meeting certain requirements. If you're an NP looking to prescribe to your full potential, you'll need to follow these steps to meet California Board of Nursing Requirements.
Step 1: Apply for APRN Licensure and a Furnishing License
If you're a new advanced practice provider, or an NP new to California, the first step to prescribing in the state is to apply for your advanced practice nursing license. Along with this application, you will also want to submit a Furnishing Number Application. A furnishing number is required for nurse practitioners to prescribe in California. Be aware that the second portion of the Furnishing Number Application must be completed by your NP program, verifying the pharmacology content of your education.
If you attended a nurse practitioner program in California, chances are that the pharmacology component of your NP program curriculum meets state requirements for prescribing Schedule II drugs (3 hours of Schedule II pharmacology content). You'll need to complete nothing more than steps 1 and 2. If you did not attend a nurse practitioner program in California, or your program does not meet the education requirements for prescribing Schedule II drugs in the state, you'll need to proceed with steps 2-4.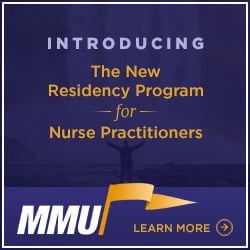 Step 2: Get a DEA Number
Nurse practitioners are permitted to prescribe with a furnishing number alone. To prescribe controlled substances, however, you'll also need to apply for a DEA number (here's the 411 on applying for your DEA number).
Once your DEA application is processed, you're good to go when it comes to prescribing, aside from Schedule II drugs. The State of California requires that additional education objectives are met before NPs are permitted to prescribe these substances.
If your NP program curriculum met California's requirements for prescribing Schedule II drugs, you can skip the next steps in this process. Congratulations – you're a full prescriber! If not, proceed to step 3.
Step 3: Complete an Approved Continuing Education Prescribing Course
The California Board of Nursing requires that advanced practice nurses complete a minimum 3-hour approved CE course and has a very specific set of education objectives that must be met in order for nurse practitioners to prescribe Schedule II controlled substances. Essentially, there is only one course that meets state requirements. This course is offered through the California Association for Nurse Practitioners and may be purchased and competed online for $250.
Step 4: Apply for a Schedule II Furnishing License
Once you have completed the requisite Schedule II prescribing education, you'll need to let the Board of Nursing Know. Submit a written request for Schedule II prescribing privileges along with a copy of the continuing education completion certificate. Make sure to note your furnishing license number on your request.
Obtaining approval to prescribe in California is cumbersome for advanced practice providers, especially when it comes to prescribing Schedule II medications. Nurse practitioners, however, should brave the bureaucracy and take these measures as neglecting to do so may limit the ability to find a job and care for patients.
You Might Also Like: How Much Will Your Nurse Practitioner Certification Cost?